Looking for a Home Inspector in Missouri that is trusted, experienced, and affordable?
Hi, I'm Brian Foreman.
I know how scary and confusing the Home Buying Process can be. Let me take the guess work out of it for you. I am looking forward to researching your new home and making this entire process a bit smoother for you. Call or text me at 573-721-7663 for any of your Home Related Questions.
Here's a little more about me: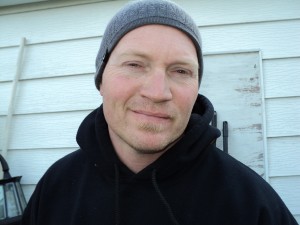 A Mid-Missouri resident and Certified Home Inspector that has inspected over 500 homes…all in Central Missouri. If you live in Audrain County, there are no travel fees added on to your inspection bill. Call 573-721-7663 for mileage rates outside of Audrain County.
I will get your Home Inspection report in your hands before your cut off date. No more than 48 Hours from time of inspection.
All digital reports include color photos, descriptions, safety issues, and common issues found within your home. You can share the report with anyone using your own special web link. See a sample Home Inspection Report here.
I will show you around your home after the inspection to highlight what needs to be fixed before you buy it and answer any questions that you have about the history of your property. You can be there the whole time if you wish. My inspections take around 2 hours.
Certified by The International Association of Certified Home Inspectors and successfully earned my degree at Penn Foster College as a Home Inspection Specialist. Your home will be in safe and experienced hands. Trusted by many Realtors and clients in the county.
Comparable rates and prices as other Home Inspectors in the area. No need to look any further. Inspected Once..Inspected Right. 100% Guaranteed.
Insured and Certified. My Certification Number is: NACHI06110803
Experience and Training